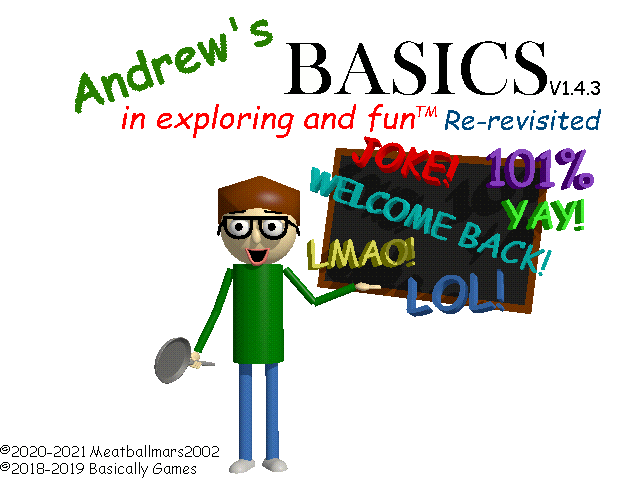 Andrew's Basics Re-revisited (Baldi's Basics v1.4.3 Mod)
A downloadable In exploring and fun for Windows, macOS, and Linux
Well, thinking of a Baldi's Basics mod is kinda slow, but sorry that I haven't uploaded anything like more Baldi's Basics mods on this platform. But this mod is basically the one I did last year, but with major changes.
Credit goes to anyone.
Download
Download
Andrew's Basics Re-revisited v1.4.3.zip
192 MB
Comments
Log in with itch.io to leave a comment.
i like the way how you used the musics
It's on every platform,
Except android
🤣😂🤣😂😂😂😂🤣🤣🤣😂😂😂😂😂😂🤣🤣🤣🤣😂😂😂😂🤣🤣